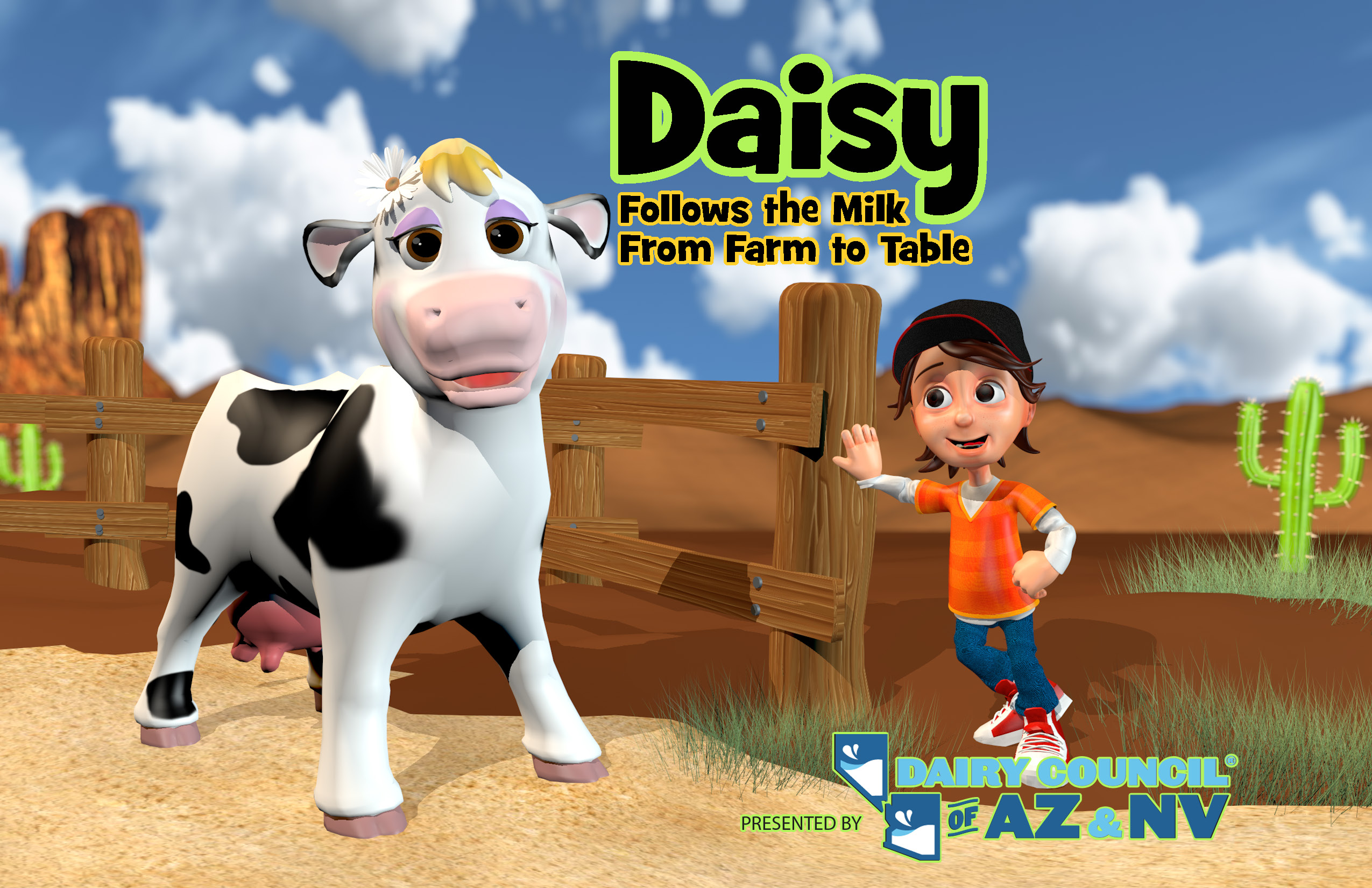 Learn about the farm to table milk story with Daisy!
Daisy the dairy cow lives on an Arizona dairy and dreams of what she might have been if she wasn't a cow. With her friend, Saguaro the Owl, she imagines being an astronaut… a sled dog… a scientist?
This is a beautiful color storybook meant to last for your classroom!
***NOTE: Teachers, these storybooks are intended to be the teacher's copy that's read to your classroom and/or be a part of your classroom library. Due to the high quality of this product, we are only able to accommodate a maximum of 2 Daisy's Dairy Dreams Storybooks per classroom at this time. If you would like materials for your students that align with this story, please order the "Daisy Follows the Milk From Farm to Table Coloring Book" as supplemental material for them to work on and take home after the storybook is read. Thanks for your cooperation and understanding.***
Daisy and the 5 Food Groups is both a coloring and activity book. Join Daisy & Pete as they cover the 5 food groups as well as sustainability, hydration, and staying active during the day! Book includes coloring pages, maze, crossword puzzle, and more.